Utah Housing Down Payment Assistance Program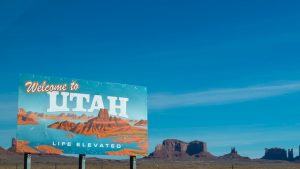 We are an approved lender for Utah Housing Grant Programs.
Are you struggling to save up for a down payment on a home in Utah? The Utah Housing Corporation's Down Payment Assistance program may be able to help.
The Down Payment Assistance program provides eligible first-time homebuyers with up to 5% of the loan amount to be used towards the down payment and closing costs on a home. This can be a huge help for those who are struggling to come up with the upfront costs of buying a home.
To be eligible for the program, you must meet certain income and credit requirements, as well as attend a homebuyer education class. You must also use an approved lender and agree to live in the home as your primary residence.
The program is available for both single-family homes and townhomes, and there are no maximum purchase price limits. This means that you can use the Down Payment Assistance program to help you buy a home at any price point.
If you're ready to take the first step towards homeownership in Utah, consider applying for the Down Payment Assistance program. It could be the boost you need to make your dream of homeownership a reality.