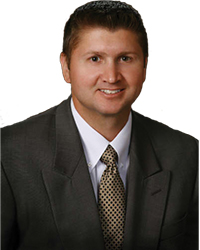 Clay Hansen
Loan Officer
NMLS#: 317800
Cell: (801) 400-8228
Direct: (801) 758-9092
clay@utahmtg.com
Hello, welcome to my page.
Clay has been working in the mortgage and real estate business since 1994. He is the Secondary Marketing Manager as well as a licensed Loan Officer with Utah Mortgage and loves every minute of it. "It's a great opportunity for me to help our company be successfully competitive in the mortgage marketplace and help my own customers realize the joy of obtaining home ownership for the first time or achieving their dream home".
Clay has a Bachelor of Arts degree in Business Administration, Computer Programming Diploma, licensed as an Associate Lending Manager and also practiced selling Real Estate for a period of time. While growing up on a dairy farm in Cache Valley, Utah, he learned the meaning of hard work and understands the value of every dollar earned and saved.
With over 20 years' experience helping people achieve their home buying goals and dreams, Clay brings a professionalism to his clients which is second to none and can help you find the best loan that fits your needs and qualifications, putting you on the path to homeownership.
Give Clay a call today and let's get started!